THANK YOU 2022 SPONSORS!
CCHPC has amazing sponsors for all series! Please be sure to give them business when you can and let them know you saw their ad for CCHPC.

If you or someone you know would like to be on board for 2023, please contact a chair person or board member for more information!
All sponsors are appreciated!
What's coming up for rest of 2022?
Flushing news!
Have you heard? CCHPC has working toilets in the bathrooms! This has been long time coming and is a milestone for the club. We are working on the sinks next, so at this time there is hand sanitizer for use in the bathrooms. Please be kind and keep things clean!

WE NEED YOU!
The annual elections include all officer, chair people, and board members. Some are continuing to be on the ballot in their same positions as current, but we will have some to fill for sure. A member can run for various positions and be on the ballot.
Currently the ballot is open for Treasurer, Secretary and Playday Chair (this can be a committee to run.)

All positions include: President, Vice-President, Treasurer, Secretary, Speed Chair, Playday Chair, 5D Barrel Chair, 6 board members, and 3 youth board members (must be age of 12).
---
About CCHPC
Capital City Horse and Pony Club (CCHPC) is a non-profit organization, incorporated in 1964. Old-timers say that people were riding and having shows on the grounds since around 1952. The Club never officially started until around 1963. The club draws contestants from Nebraska, and neighboring states. Numerous activities are held weekly in the Spring, Summer and Fall months including Team Roping, Playdays, 4H Ring Practices, Speed Days, Barrel Races and more. The club promotes learning opportunities and enjoyment of horses, livestock, and agriculture for ages 2 through 100. The club has spanned generations in promoting wholesome family fun in an outdoor, rural environment.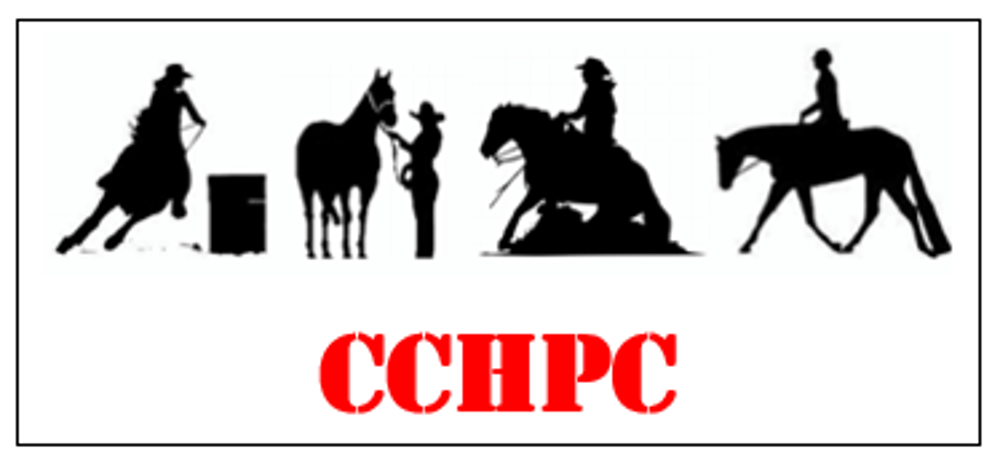 2022 Show Dates
Get your calendars out and plan ahead for a fabulous season at CCHPC! Playday & Speed showbills are updated! Anyone on the grounds is responsible for reading the updated rules!
PLATINUM Sponsor - Raymond Contracting

Raymond Contracting, INC is a fantastic local company that is fair, honest, and trustworthy for all things with your septic system. Lloyd has been a key factor in the bathroom project at CCHPC.
With exceptional service the #1 priority, Benak's will provide you a energy efficient heating and cooling system for your home or business that will save on energy bills all year long!
TSC has a wide variety of everything for your horse, cattle, cats, dogs and every critter on the farm! Thank you for your gracious donations of items for prizes and year end awards.

5D Barrel Series Saddle Sponsors
NEW for 2022 ! For any member who has paid the prize fee & participates in the 5D Open series.
Custom Diesel Drivers Training
GOLD SPONSORS
Gold sponsors have a combination package for advertising. Click photo below for a link to the company website.
As the largest independent real estate company in Nebraska and SW Iowa, we have the tools and resources to get the job done right! Call Kim today to find your dream home! Phone: 402-450-4107
Thanks for being a GOLD sponsor for all series!
FDI Consulting
Don't let human error or natural disaster interrupt your day to day business. Stay on track with FDI Consulting. Thank you for supporting all series as a GOLD sponsor!
Ratkovec Family Farms
Thank you for your generous sponsorship of the 5D Barrel Series for 2022!
Raising Cane's has one love - CHICKEN FINGERS! There is one focus to be the best there is! If you are a caniac, there are several restaurants to fulfill your cravings! Thank you for being a GOLD sponsor for the speed/playday 2022 season!
When it's time for vehicle maintenance or repair, visit the Chevrolet certified service experts to handle all of your vehicle needs! Thanks for being a GOLD sponsor for the 5D barrel series for 2022!